Don't Study Smart & Test Stupid
Eliminate Test Anxiety & Increase Your Test-IQ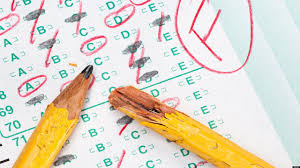 Does this sound familiar?
You've studied your butt off…
Then you sit down to take the test…
… and suddenly your heart starts to beat faster, your palms get sweaty, your mind starts racing, and questions that you know are easy become impossible.
TEST ANXIETY
"the most prevalent scholastic impairment of our schools today." (AMTAA)
Test Anxiety Affects Up to 40% of Students

Students "blank" or "freeze" (often missing obvious questions)

Test-Anxiety causes scores to drop an average of 12 percentile points

Few Students Ever Seek Help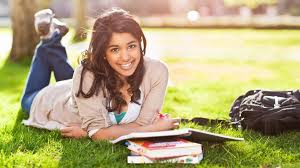 Don't Let Test-Anxiety Hold You Back
Do you want to:
Eliminate Stress, Doubt, & Worry?

Get Better Grades & Scores?

Create More Free Time For Yourself?

Think Faster & More Clearly?

Conquer Exam Panic & Nerves?

Increase your Test-IQ & Confidence?
Test-IQ measures your ability to utilize your full intelligence on exams.
All This Is Possible
By Learning Scientifically Proven Mindfulness Techniques & Biofeedback Technology, you can increase your Test-IQ.
that's me (2016) in the center with the long hair and beard next to Tony Robbins with other friends & clients
I'm a certified mindfulness & biofeedback coach with 10 years of teaching experience.
I used the practices I teach to get a 4.0 in all my UCLA Pre-Med classes (& enjoyed it!).
I've managed the careers of the biggest YouTube Stars in the world, founded 2 technology companies, and started Integral Fitness (one of the largest millennial personal development organizations in LA & NY). I now work at a UCLA research lab investigating Stress & Resilience.
No matter what your struggling with, I can help. You will see profound changes within the first session. Just think: how much would be possible if you were free of test anxiety forever…?
-Benjamin Rolnik
MCAT Student
"I'm really happy that I signed up for this. I used to dread exams - now, I look forward to them!"
Pre-Med Student
"I feel smarter. It's like I unlocked a whole new superpower I never knew I had."
Architecture Student
"Beyond improving my grades, I used what I learned to negotiate an increase in my financial aid."